---
Help Us, Help Others – It's Easy!
One World relies on the support of people like you to make it possible for us to provide positive, practical spirituality to the Roswell community and globally through our outreach programs and online videos of our services and music.Some of the ways you can support One World are:
Your tax-deductible donation will help One World with regular monetary expenses, such as our meeting space, staff, and special events. Contributions can be made via credit card, PayPal or check.
(Mailing address below.)
Every time you use our link to make start shopping on Amazon, One World will receive a percentage of your sale at no additional cost to you!  Every time you purchase, you are contributing to the well-being of our community!
You can also support us by making GoodSearch.com your preferred search engine. Just sign up and make One World Spiritual Center your chosen charity!
Volunteer to Serve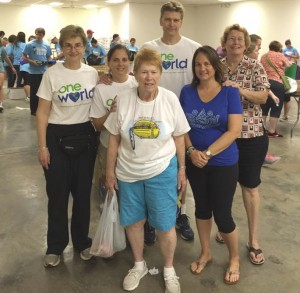 Let us know how you might like to serve and we will contact you shortly. Thank you!
WE WOULD LOVE TO HAVE YOU VISIT US SOON!